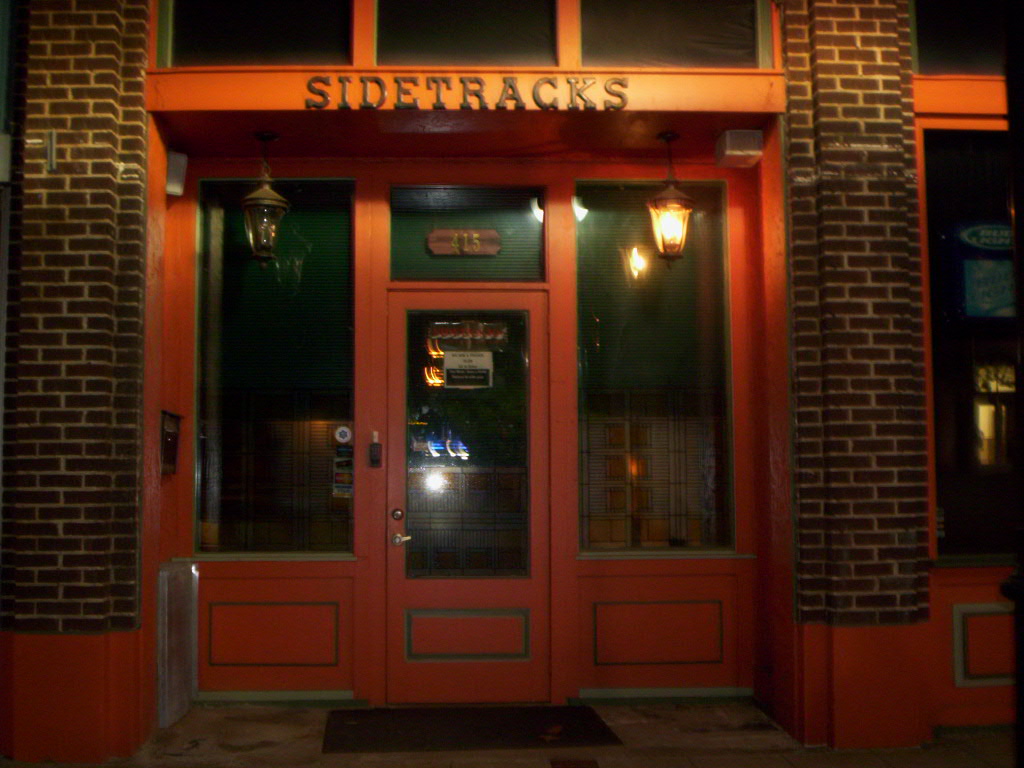 Sidetracks Bar
History: The building that now houses Sidetracks Bar was originally built in the 1920's. Located at 415 Main Street in North Little Rock, Arkansas, the building was originally the home of two businesses; a dirt-floored bar and a brothel. The bar was so dangerous and rough, it was off limits to the military. The brothel, run by a woman named Miss Birdie, was a popular night spot due to the building's location near the railroads.
Early in the 1920's, the brothel became the site of an unfortunate murder. A patron from the bar next door had fallen in love with one of Miss Birdie's "employees," a 13-year-old girl named Anastasia. When another man told the love-struck patron that he had just "been with" Anastasia, he stormed Birdie's establishment and searched out Anastasia. Upon finding her, he slit her throat, tossed her body over the balcony, and escaped out the window. This murder was the demise of Birdie's, causing the establishment to close.
In 1923, the building became the home of a mortuary. The undertaker used the building's basement for all of his embalming procedures. According to legend, when the mortuary closed, the undertaker left all his equipment, and who knows what else in the basement.
During prohibition, the building housed a "newspaper stand"; a cover for selling illegal liquors and beer. In an ironic turn of events, the love struck patron who killed Anastasia years earlier was murdered at the same location. He had his throat slit after getting into an argument with another man.
From the late 1940's until present, the building housed several other establishments. Maxwell's Coffee House, Diamond Jim's Fine Dining, and most recently, Sidetracks Bar have all established business at 415 Main Street.
According to Phillip, the owner of Sidetracks, there have been several noted paranormal occurrances since he took over. They have witnessed anything from water running, lights flickering, and objects moving around the bar. On one occasion, a glass shelf containing crystal stemware fell to the floor, shattering the crystal. The shelf, however, did not break. Witnesses have seen the breaker box opening and closing repeatedly, and occasionally the computer turns itself on, typing all sorts of letters and figures on the screen. Phillip believes the ghosts of Anastasia and her love-striken murderer still haunt Sidetracks to this day.