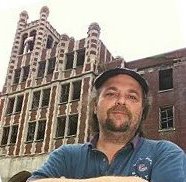 KEITH AGE
Keith Age's investigations are never without sophisticated ghost hunting equipment, and his trademark black leather vest, coat, and hat. He is the Founder of The Louisville Ghost Hunters Society, and also hosted "Spooked: The Ghosts of Waverly Hills Sanatorium." His research and background on the paranormal has taken Keith from your amateur ghost hunter, to one of the Nations most respected paranormal investigators.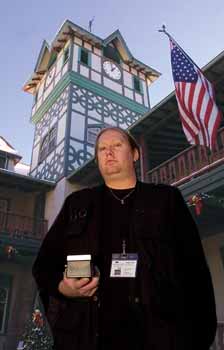 CHRIS MOON
Chris Moon is the President and Senior Editor of "Haunted Times Magazine," the premier news and entertainment source for the paranormal community. Moon now specializes in Electronic Voice Phenomena (EVP) communication with intelligent and earthbound spirits leading to spirit counselling and rescue using scientific means as well as his ability as a physical medium.
RICK HAYES - PSYCHIC MEDIUM
Rick is the founder of LifesGifts, Inc. - an association that supports his consultation and speaking engagements. He consults on a daily basis with those who have questions regarding life and life-after.
At an early age, Rich realized he had a unique ability to relay messages from those who have passed. As a speaker and lecturer, Rick has shared his thoughts with thousands since 2003.
BRIAN HARNOIS
Brian "Wheezy" Harnois is one of the Technical Advisors and Investigators for The Atlantic Paranormal Society (T.A.P.S.). He became interested in paranormal at age 11 after witnessing a full-bodied apparition while sleeping over at a friend's house. Brian has studied the paranormal ever since, including the technical and scientific aspects, and has participated in well over 300 paranormal investigations.
SPECIAL APPEARANCES BY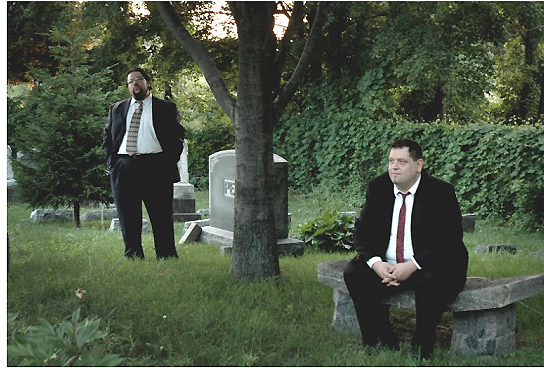 GHOSTLY TALK RADIO
Doug (aka "Skizz") has been interested in paranormal topics ever since checking out a book about witchcraft from his elementary school library. Before working with Ghostly Talk, Doug worked at WTWR, the radio station at the University of Detroit, discussing the subject of terrestrial radio.
Scott L. became interested in the paranormal as a young child. He graduated from Wayne State University with a major in Operational Logistics and a minor in Information Systems Development.
ROSEMARY GUILEY
Rosemary Ellen Guiley, Ph.D. is an expert on paranormal, visionary, and spiritual topics. She has written 31 books on a wide range of subjects, from angels to zombies, and everything in between. She has written hundreds of articles for various publications, and is consulting editor for FATE magazine. Rosemary has had numerous experiences, from encounters with dark forces to mystical experiences with beings of light. She has been a believer in the unseen realms since childhood, when psychic dreaming opened portals to the amazing multidimensional universe. She says that our paranormal and spiritual experiences are undeniable, and have the potential to revolutionize every aspect of human life.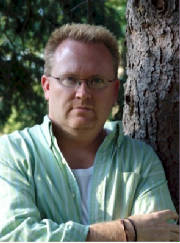 TROY TAYLOR
Mr. Taylor is the author of more than 36 books on ghosts and hauntings in America and has been actively involved with paranormal research and writing for nearly 20 years.
He has appeared on numerous television and film projects about the paranormal, as well as in books, magazines and on the radio. Troy is also the creator of the award-winning "History & Hauntings Tours" of Alton, Illinois, is the manager of the "Chicago Hauntings Ghost Tours" and is the President of the American Ghost Society.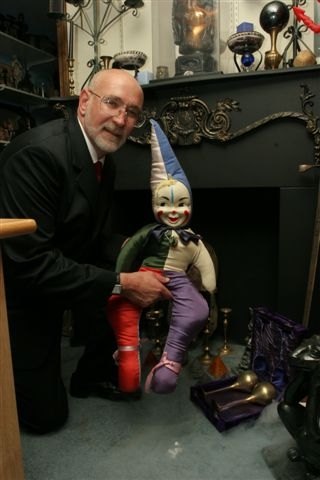 JOHN ZAFFIS
Mr. Zaffis has over thirty years studying and investigating the paranormal. He has extensive involvement in cases of possession and exorcism and has worked with prominent exorcists in the field. His first book, Shadows of the Dark, was released in September, 2004. He is currently working on several follow-up books, and is lecturing all over the United States.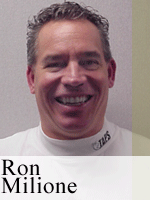 T.A.P.S. - RON MILIONE
Mr. Milione is the Research & Development Manager for TAPS. He designs, tests and researches new technologies for tools to help paranormal researchers to do their work to collect, inspect and possibly observe/save evidence. He's also Engineering Manager for a major DoD Defense Manufacturer. We develop Communications, Navigation, Identification and Reconnaissance systems.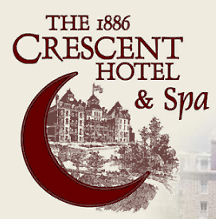 No Photo Available
CARROLL HEATH
Carroll has been a resident of Eureka Springs for 10 years, after studying for several years in San Francisco to develop his abilities as a clairvoyant. He is especially gifted in channeling information from beings outside the physical realm. He has become famous for his Eureka Ghost Tours, held weekly at the Crescent Hotel, as well as for his personal readings.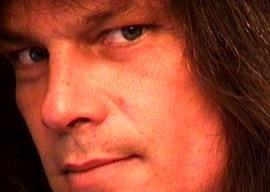 TIM YANCEY
A lifetime of paranormal experiences eventually led Tim Yancey to develop and host 'Encounters Paranormal Radio Series', for the International Broadcasting Corporation. He has also produced a documentary film on the subject of ghost hunting entitled "The Graveyard Shift", and has given numerous interviews to newspapers, magazines and radio talk-shows on the subject of violent hauntings. His close friendship with George Lutz and his family brought about the creation of Amityvillehorror.com, of which Tim is the webmaster. In addition to relating his own experiences with paranormal phenomena and how they have shaped his life, Mr. Yancey will share a unique perspective on the most famous haunting case in history, which became known as "The Amityville Horror". A video journey through many of the personal photos of George Lutz (narrated in his own words) will help investigators to understand the fears of those who live through violent hauntings, and the long-term affects on the lives of survivors.